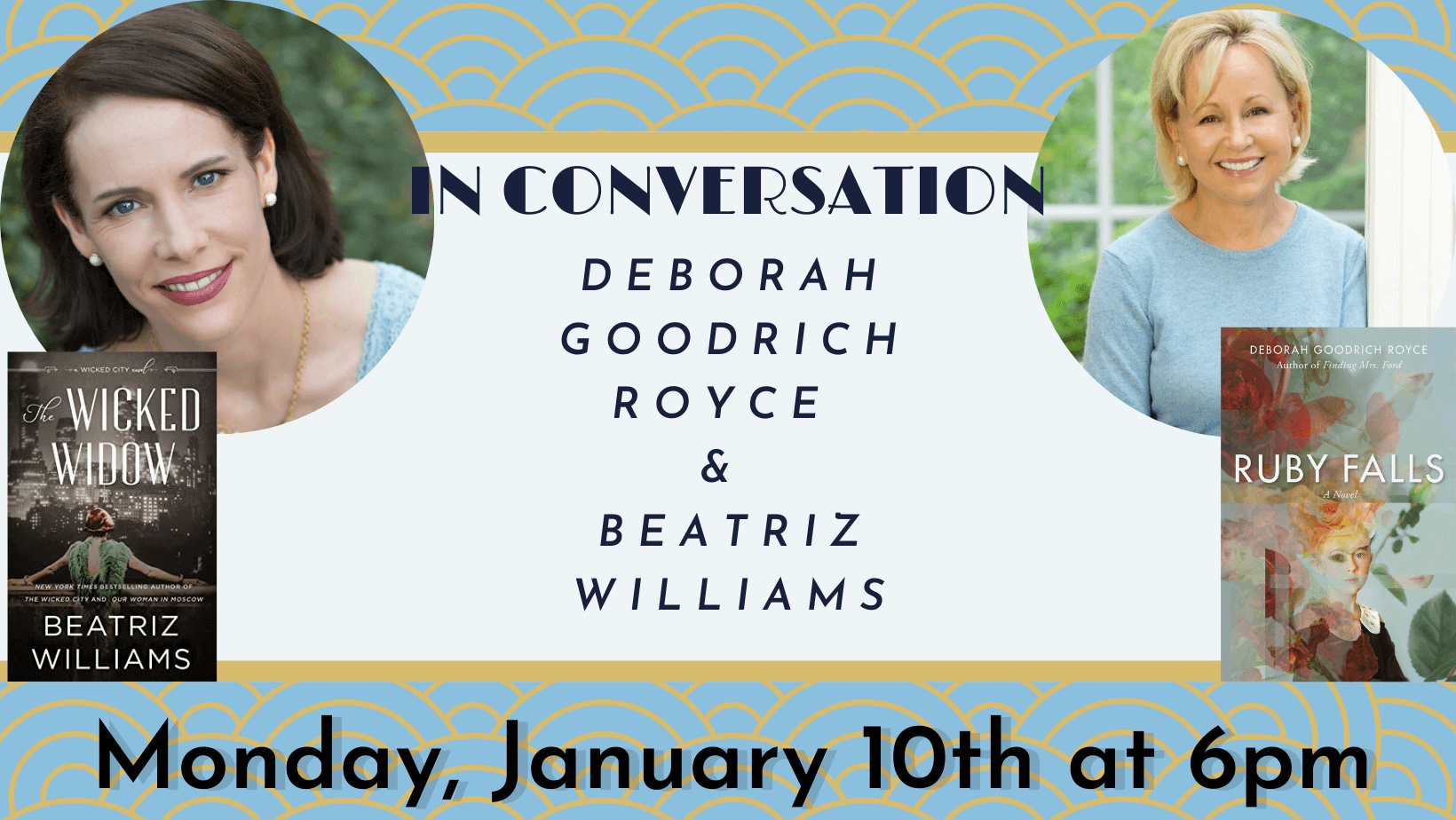 Deborah Goodrich Royce presents Ruby Falls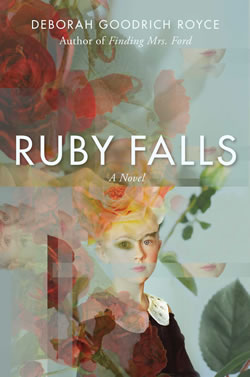 Like the chilling psychological thriller, The Silent Patient, Deborah Goodrich Royce's Ruby Falls is a nail-biting tale of a fragile young actress, the new husband she barely knows, and her growing suspicion that the secrets he harbors may eclipse her own.

When a little girl is abandoned by her father in a cave, can she grow up to be healthy and whole? Eleanor Russell is an actress at the top of her game when scars from a childhood wound begin to unravel the threads of her life. Fired from her show, she bolts to Europe and marries Orlando Montague, a man she has only just met.
Back in Los Angeles, desperate to create the perfect life—new husband, new house, and a starring role in a Hitchcock movie remake—Eleanor believes it is all coming together. But her stability is threatened when Orlando reveals a sinister side, secrets from the past are unearthed, and the specter of the cave becomes unavoidable.
Beatriz Williams prsents The Wicked Widow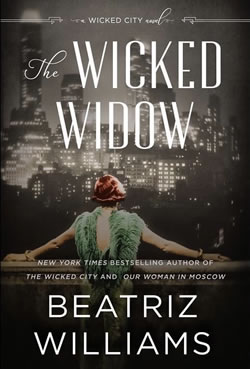 Gin Kelly, the wicked redhead, is back! Readers will delight in next installment of the Wicked City series by New York Times bestselling author Beatriz Williams.
June 1925. Audacious Appalachian flapper Geneva "Gin" Kelly prepares to trade her high-flying ways for respectable marriage to Oliver Anson Marshall, a steadfast Prohibition agent who happens to hail from one of New York's most distinguished families. But just as wedding bells chime, the head of the notorious East Coast rum-running racket—and Anson's mortal enemy—turns up murdered at a society funeral, and their short-lived honeymoon bliss goes up in a spectacular blaze that sends Anson back undercover…and into the jaws of a trap from which not even Gin can rescue him. As violence explodes around her, Gin must summon all her considerable moxie to trace the tentacles of this sinister organization back to their shocking source, and face down a legendary American family at a rigged game it has no intention of losing.
June 1998. When Ella Dommerich's ninetysomething society queen aunt Julie ropes her into digging up dirt on Senator (and Presidential candidate) Franklin Hardcastle in order to settle old family scores, she couldn't be less enthusiastic. Pregnant Ella's recently ditched her unfaithful husband and settled into cozy—if complicated—domesticity with her almost-too-good-to-be-true musician boyfriend, Hector. But then the Hardcastle secrets lead to a web of shady dealings Ella's uncovered in her job as a financial analyst, and the bodies start to tumble out of the venerable woodwork. With the help of her ex-husband and her mysterious connection to a certain redheaded flapper, Ella digs up more than mere dirt…only to discover herself standing alone between a legendarily ruthless family and the prize it's sought for generations.
What ugly secrets lurk in the opulent enclaves—and trust accounts–of America's richest families? And can two determined women from two different generations thwart the legacy of a fortune earned in rum and blood?