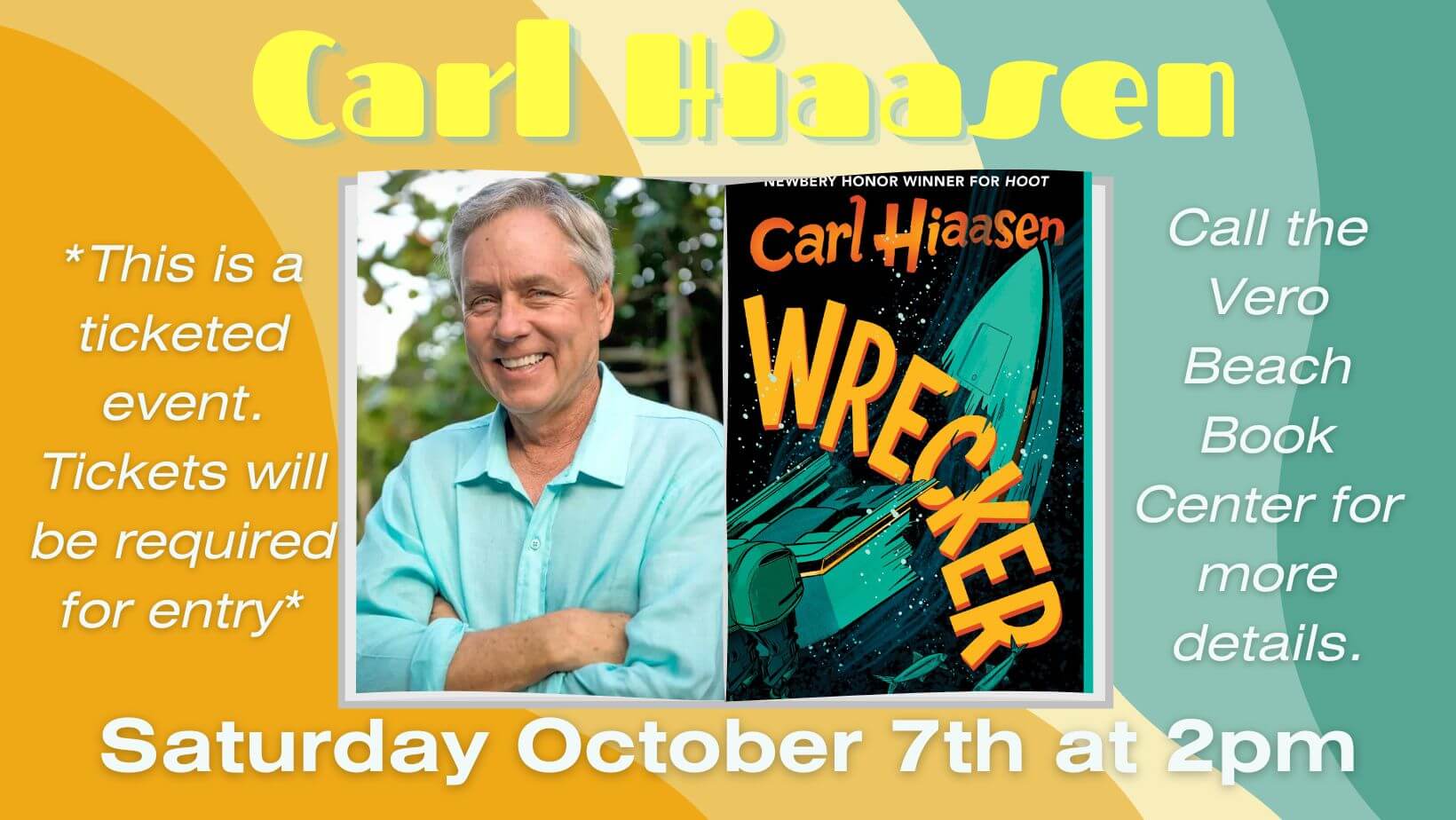 Carl Hiaasen Presents Wrecker
Saturday, October 7th at 2 pm
Bestselling author, Carl Hiaasen returns to The Vero Beach Book Center to present his new book, Wrecker.
This is event requires a book purchase to attend.
Please call 772-569-2050 to purchase a ticket.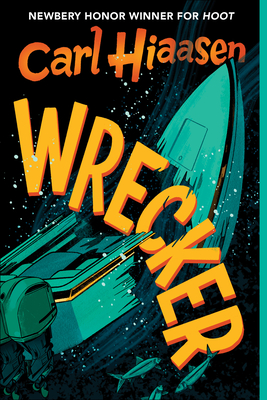 Wrecker needs to deal with smugglers, grave robbers, and pooping iguanas—just as soon as he finishes Zoom school. Welcome to another wild adventure in Carl Hiaasen's Florida!
Valdez Jones VIII calls himself Wrecker because his great-great-great-great-great-grandfather salvaged shipwrecks for a living.
So is it destiny, irony, or just bad luck when Wrecker comes across a speedboat that has run hard aground on a sand flat? The men in the boat don't want Wrecker to call for help—in fact, they'll pay him to forget he ever saw them.
Wrecker would be happy to forget, but he keeps seeing these men all over Key West—at the marina, even in the cemetery. And now they want more than his silence—they want a lookout.
He'll have to dive deep into their shady dealings to figure out a way to escape this tangled net. . . .